The Future of Salt Lake: Home Runs & Growth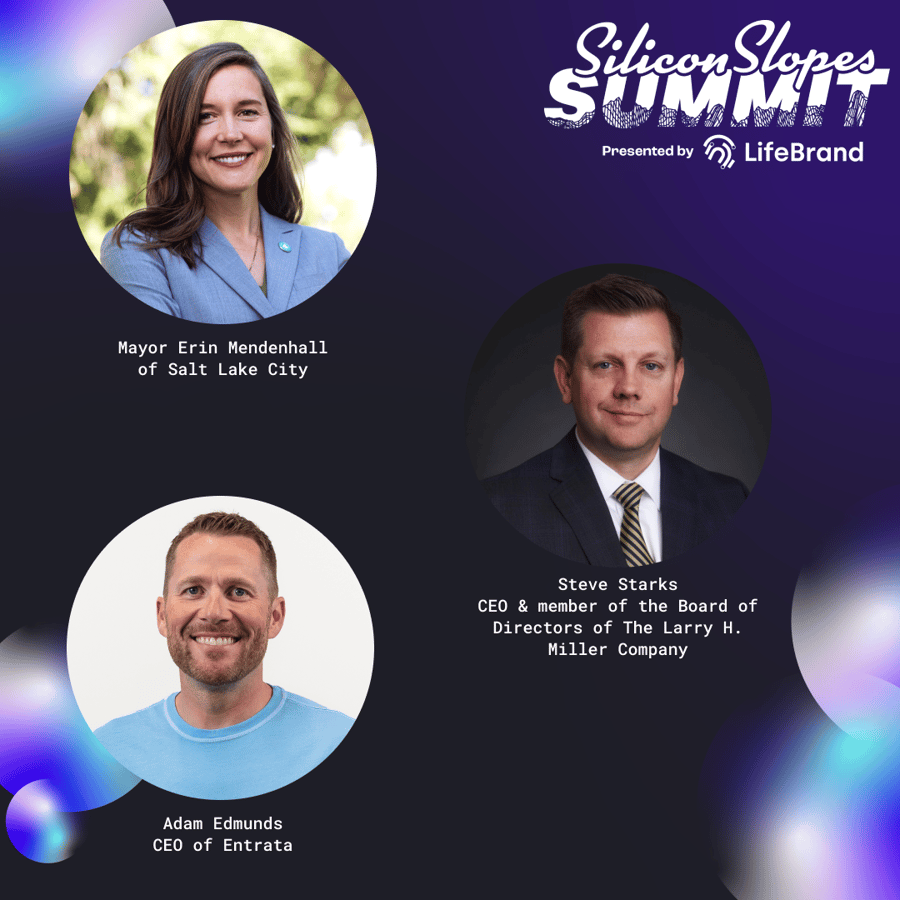 The Future of Salt Lake: Home Runs & Growth
Silicon Slopes Summit 2023 - Mayor Erin Mendenhall, Mayor of Salt Lake City; Steve Starks, CEO of The Larry H. Miller Company; and Adam Edmunds, CEO of Entrata Software
Smoke stacks or not, many are pushing for a Major League Baseball team to make its way to Salt Lake. Erin Mendenhall, Salt Lake City Mayor, takes the Silicon Slopes Summit stage with Adam Edmunds, CEO of Entrata, and Steve Starks, CEO of The Larry H. Miller Company, to talk about the chances of baseball coming. They also talk about the growth Salt Lake City has seen over the last few years, giving credit to Mayor Mendenhall for her work in office. "This is about sports. It's also about economic development. It's about lifting the community, about connecting that west side."
This content is visible to members
To access this content, you'll need to become a member first!